Business
DeFi Problems Got You Down? Well, A New Project Wants to Fix Them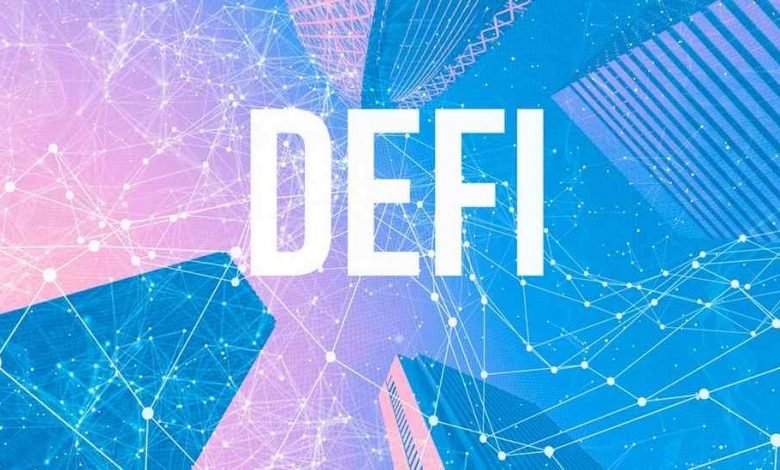 DeFi Problems Got You Down? Well, A New Project Wants to Fix Them
The DeFi space is red hot. Projects aiming to capitalize on this growing trend have been flooding the market, and finding the right ones has become even more of a challenge.
With any growth comes problems. The DeFi space is certainly no expectation. Stories seem to crop up weekly about projects taking money at the top and ghosting. This leaves investors to take a huge hit and the reputation of DeFi tarnished.
Many people think the DeFi space is the natural progression of blockchain technology. So how can we fix these issues and create a project that really revolutionizes the space?
Today we're going to talk about Gain Protocol. This project on Binance Smart Chain (BSC) is looking at the issues plaguing the DeFi world and coming up with some truly amazing solutions.
Gain Protocol is a BEP-20 token built on the BSC. The project offers static rewards for holders and the potential for massive payouts through daily sweepstakes drawings.
With Gain Protocol, the goal is to put holders first. They offer users a safer and easier way to get involved in trading and start accruing gains.
At the heart of the project are seven foundational protocols that help holders earn passive rewards, enjoy stabilized pricing and build a community around the project.
How is Gain Protocol Solving DeFi's Problems?
If you're attuned to what's going on in DeFi, you are probably already familiar with the issues that projects have to tackle. The team at Gain Protocol has seen this too and is creating some one-of-a-kind features that you won't want to miss.
Whale Protection
If you're not familiar with whales, they're the large holders that can sink the price of an asset when they decide to make a sale. Whales are needed for project funding but can be a real issue when they decide to come out and play.
Gain Protocol is implementing a truly unique and advanced smart contract mechanism to keep whales from making large sales of the native GAIN token.
You see, with Gain Protocol, a fee exists on every transaction. These fees feed the static rewards, sweepstakes, and other features of the project. To most holders, fees are minimal.
On each side of a transaction, buyer and seller, a 3.5% fee exists.
So if you decide to sell your GAIN, expect to pay 3.5% of the transaction on top of what you are selling. Keep in mind that other similar projects hit you with a massive 10%-20% flat fee. When a whale decides to make a sale that totals more than 2% of the total amount locked in liquidity, they face stiffer fees — up to 28.5%.
Now, this is calculated daily. If a whale really wants to move that much GAIN and still only get the 3.5% fee, they can do so, but they'll have to plan out their sales over the course of a few days.
This feature ensures that whales will think twice before making any large moves. The best part? Those extra fees go right back into user wallets through the static rewards system.
Toro Rounds
Another way that Gain Protocol wants to change the way we think about DeFi is through their exclusive toro rounds.
Basically, toro rounds are the next step in future public token sales. Through the smart contract system, when the project meets certain market cap milestones, it triggers a toro round.
What makes them so unique is that they are truly equitable and fair. Every user gets the same chance at earning GAIN at a fair price. The smart contract also puts limits on the amount you can purchase at any single toro round. Big investors can't just come in and gobble up all the low-priced GAIN.
Additionally, the smart contract places restrictions on what you can sell after each toro round. This prevents massive sell-offs after public token sales. Another way that Gain Protocol is committed to protecting price.
Gain Protocols Commitment to Transparency and Honesty
Part of what makes the project so exciting is the commitment to transparency. Not only is everything that happens behind the scenes on full display for all to see, but the project has gone through rigorous third-party audits from some of the most trusted names in DeFi.
That commitment puts Gain Protocol head and shoulders above similar projects on the block.
Additionally, the Gain Protocol team is putting the majority of the decision-making process in the hands of holders. Not only does each member play a part in fueling the project, but upcoming features will be directly dictated by the community.
It's a truly community-driven project!
Wrapping Up
The team at Gain Protocol is fully aware of the issues causing problems in the DeFi space. With their revolutionary approach to public token sales and whales influencing price action, it's no surprise that a lot of hype already surrounds Gain Protocol.
Another part of the project is the team's commitment to growth. While Gain Protocols current list of features is impressive, the team is already developing the next phase of the project. Each step they take is community-driven, meaning holders get the ultimate say in the project's direction.
What this does is shift the power of the profit to the people by decentralizing several key industries.
The more you look into the project, the more you find to love. To learn more about Gain Protocol, make sure to check out their website GainProtocol.com.
Follow – https://bitcointodays.com for More Updates