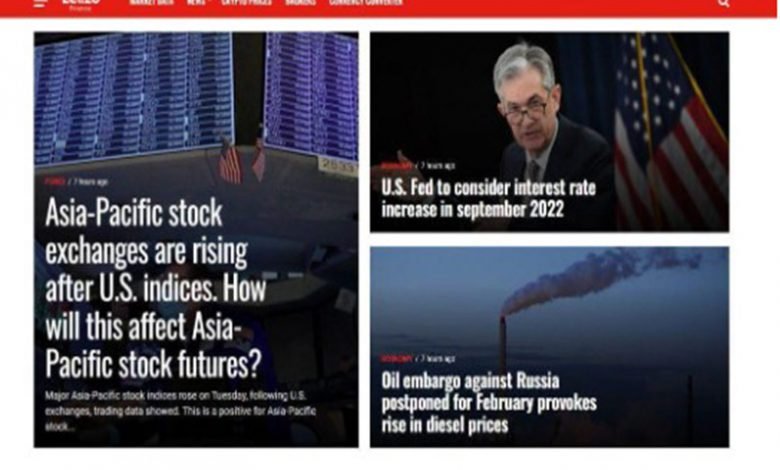 When you hear about commodity markets, the most common version is the buying, selling, and trading of raw materials or staples that are in high demand in today's society. In most cases, it is true, but another question arises: "Where to find such a market?" The Chicago Board of Trade (CBOT) is one of the most up-to-date answers to this question.
Today, it lists options and futures contracts on various products, including gold, silver, US Treasuries, and energy products.  However, this knowledge alone will not help to understand this nische fully, and it is worth studying other related Commodity news, which we will share with you below. 
Main Working Aspects of Commodity Markets
Commodity markets allow producers and consumers of goods to access them in a centralized, liquid market. So, their participants may use commodity derivatives to hedge future consumption or production. Speculators, investors and arbitrageurs also play an active role in these markets. Some commodities, such as precious metals, are considered good inflation hedges, while a wide range of commodities as an alternative asset class can help diversify a portfolio. Since commodity prices tend to move in the opposite direction to stock prices, some investors also rely on commodities during times of market volatility.
How Does Commodity Relate to Blockchain?
Blockchain is a distributed ledger technology that can make commodity transactions easier, cheaper, and more transparent. It is best known for its association with the Bitcoin cryptocurrency, but it can be used in any process involving trading and data exchange. That is why Business News is increasingly talking about their possible future connection and more and more often adding cryptocurrencies to the list of commodities. However, is this true?
Is Cryptocurrency a Commodity?
A crypto commodity is a general term used to describe a tradable or fungible asset representing a commodity, utility, or contract in the real or virtual world using native tokens on the blockchain network.
Most crypto goods refer to tokens that are used to access online services. Therefore, there was a general opinion that they could be used to represent real-world goods. However, not all cryptocurrencies are recognized as commodities. However, Bitcoin as a leader among cryptocurrencies, is recognized as such according to Commodity.
Commodity Market News: Beneficial Commodity Stocks
Look at five of the most promising stocks in 2022:
Freeport-McMoRan Inc.;

Newmont Corporation;

Alcoa Corporation;

Barrick Gold Corporation;

Cleveland-Cliffs Inc.
Where to Find More Reliable Financial News?
To be aware of all the stock and financial news, you should get information from reliable sources. The Letizo News section on the official website (letizo.com) is your reliable assistant.
Follow – https://bitcointodays.com for More Updates